From early years 20th century and untill now – this luxurious and fashionable design still continues its influence today. Art Deco Bedrooms from all over the world. Be Inspired with Master Bedroom Ideas
Symmentrical decor and sharp contrasts (note the cream walls or brown furnishings) are part of the charm behind art deco designs.
Pleasantly retro, this spacious bedroom showcases some of the classic features of art nouveau bedroom deco designs, including a magnificent glass chandelier.
A little more subtle, this art deco bedroom furniture uses luxurious purples to make a statement.
Classic art and lines of black in the furnishings help turn this small bedroom into a retro haven.
Glass art deco bedroom furniture definitely evokes a very strong, luxurious vibe. The decor and rich mauves and browns present in the room are classic art deco.
You may also like: Bedroom Lighting Ideas : 10 Stunning Lamps for Your Home
Wood paneling helps give this bedroom a masterful gentlemen's club feeling while remaining skillfully modern. It provides the best of both worlds.
Geometric wood paneling and lots of light bring together the best elements of art deco decor in a very spacious room. Art, as seen here, works wonders in any space but especially in art deco room.
Geometric paintings help emphasize the room's pleasant art deco qualities.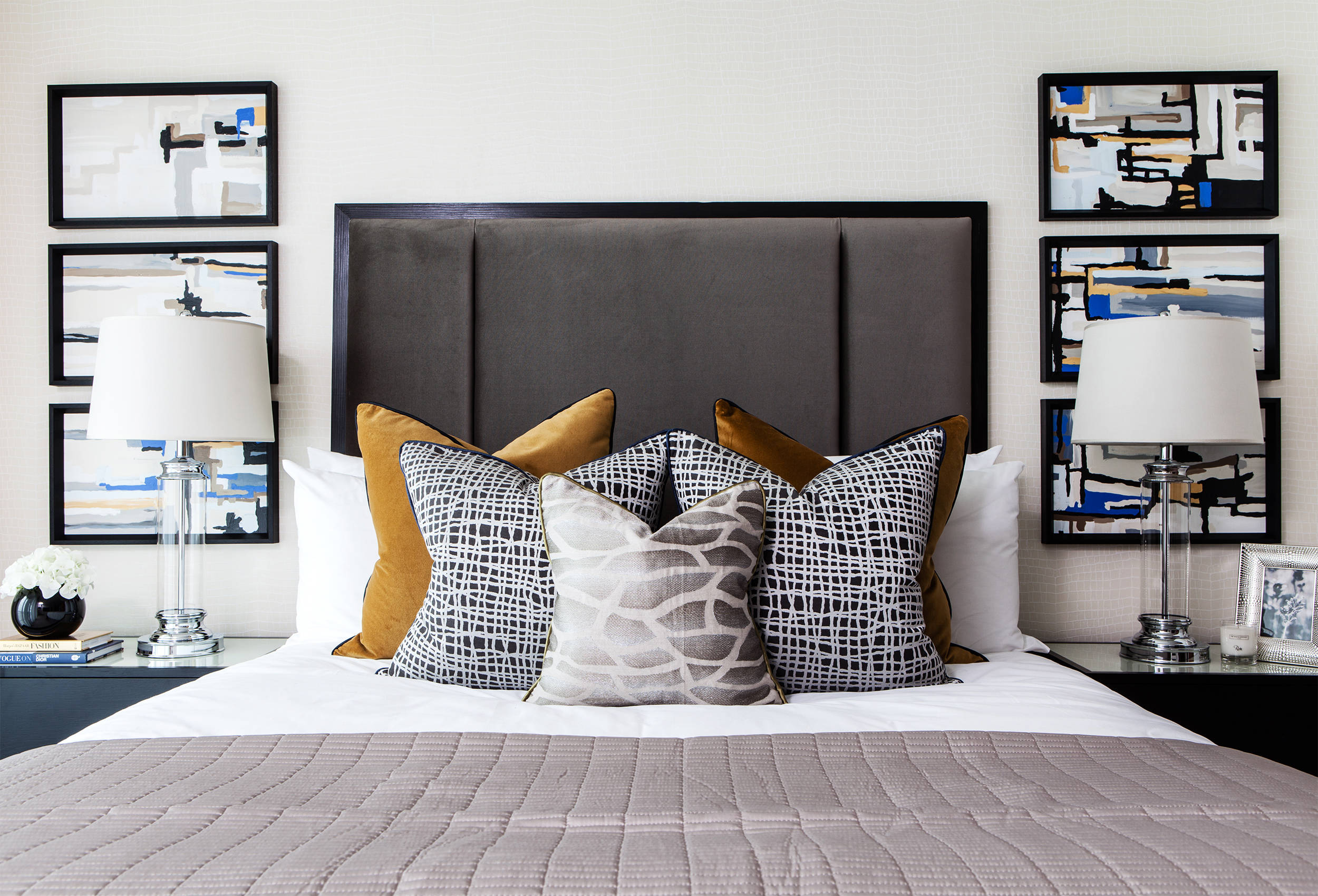 Contemporary furnishings and geometric designs in each piece of furniture help incorporate art deco elements into this modern room.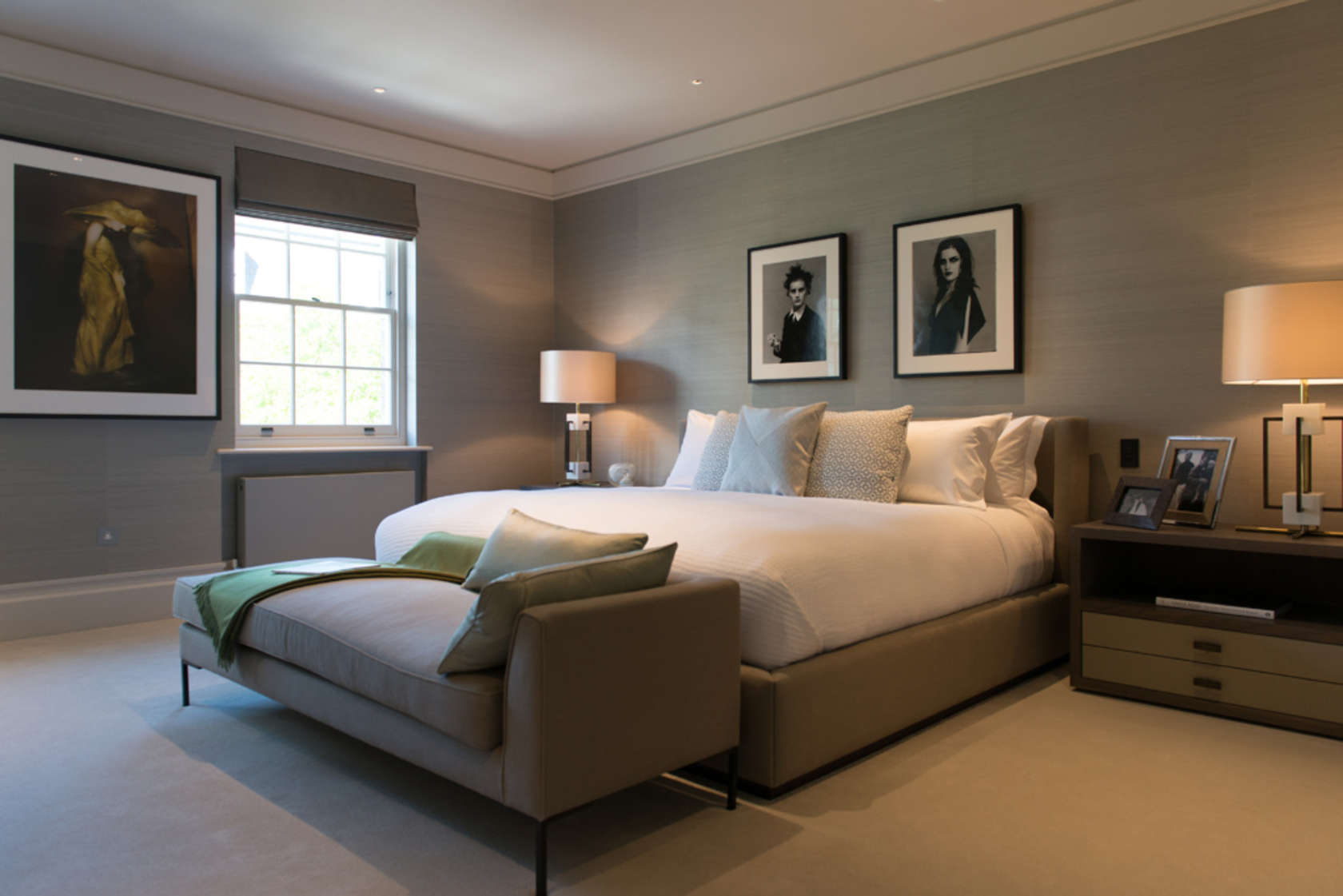 Don't underestimate the power of color in an art deco space. Done right and these rooms take on a personality of their own.
A geometric headboard and a majestic rug help this art deco bedroom turn into a work of art. Note the plant in the corner and how that subtle pop of green makes everything stand out.
Strong geometric designs and fluffy carpets make this an art deco room worth coming home too.
You may also like: Amazing Bedroom Nightstands to Glam Up Your Home Decor