Use our amazing bedroom lighting ideas to create luxurious ambience, that you will never want to leave.
The regal purple headboard and bedding are certainly gorgeous, but the most eye-catching and dramatic elements of this master bedroom are the gold-accented pendant lights suspended above the nightstands.
For those who prefer to read and work in bed, task lighting is for you. This type of lighting includes any fixtures, such as table lamps and swing-arm lamps, that are primarily used to illuminate a specific area or task.
You may also like: The Most Stunning Hotel Bedrooms in The World
In a large bedroom with a lot of decorative eye candy, coordinating different types of lighting can enhance certain areas of the room without washing it out.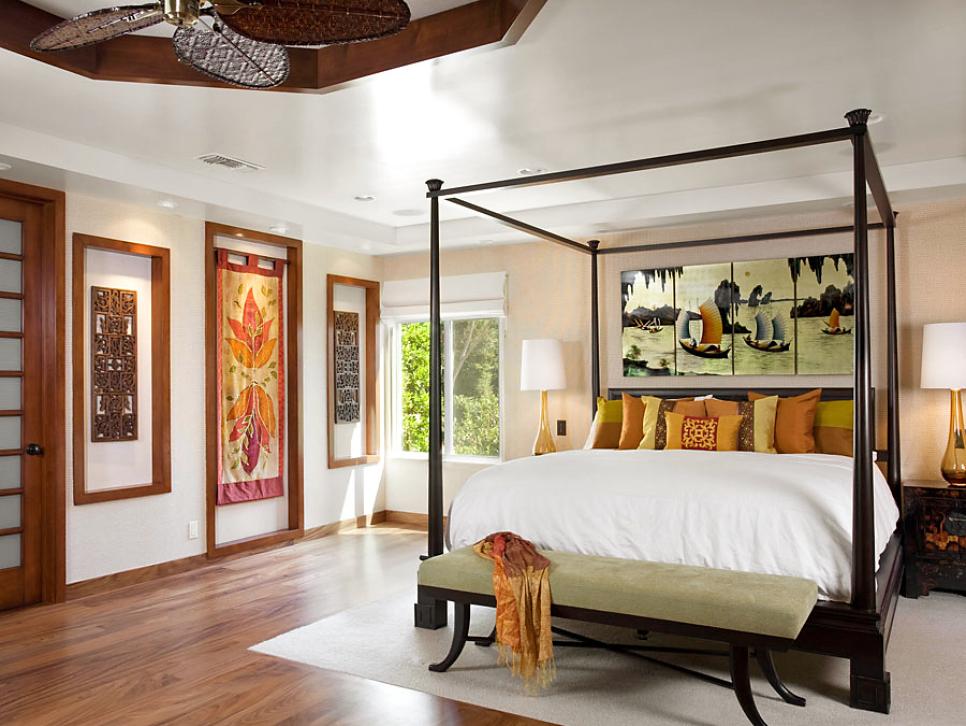 To create a modern look in your bedroom that also saves space, hang low-watt pendant light fixtures from the ceiling right above your nightstands.
A separate seating area is the perfect place for an illuminating light fixture of its own. Despite the dark navy draperies and walls, this elegant lounging spot has plenty of light for reading. When natural light isn't an option, the swing-arm floor lamp provides the perfect amount of light.
Evenly spaced recessed can lights truly enhance the gold and metallic hues of this luxurious master bedroom. For additional lighting, four table lamps deliver focused task lighting around the bed and dressers. Plus, dark floor-to-ceiling draperies make it easy to shield the natural light from the window and quickly set the mood.
An advantage of installing recessed "eyeball" lights is the ease with which they can be focused on any part of the room you're trying to draw attention. In this rich bedroom retreat, smaller recessed lights are used around the entire room, along with hidden accent lights above the headboard and antique bedside sconces to create a soft, ambient feel.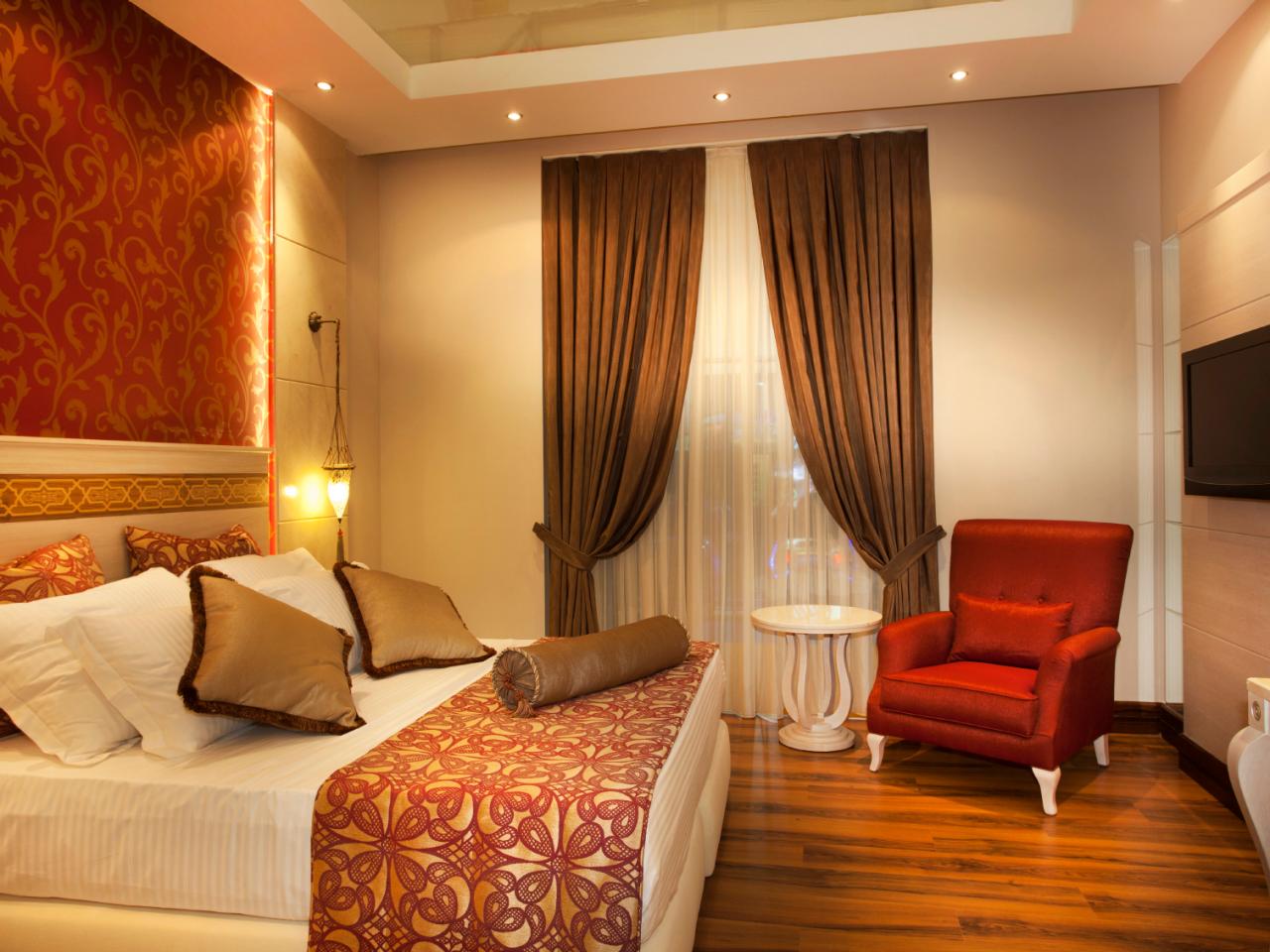 You may also like: Contemporary Masculine Bedroom Designs to Inspire You