Autumn is the perfect time to freshen up your bedding! Whether you purchase a new duvet cover or simply top off your bed with a colorful throw pillow, an eye-catching pattern can bring your sleeping space to life. This season, a lot of geometric patterns are large, bold and playful. In other words, it's easy to make a big statement, thanks to the wide variety of geometric and abstract spring bedding options available. Here are some of our very favorites
We're currently crazy for the laid-back, playful patterns offered by Feliz. This Australia-based brand uses organic and sustainably produced fabrics, as well as water-based inks. Below we see a vignette featuring Cha Cha Cha Pink & Gold bedding. Dusty pink and gold make a big impact without hitting you over the head. We're loving the mix of modern and Memphis-Milano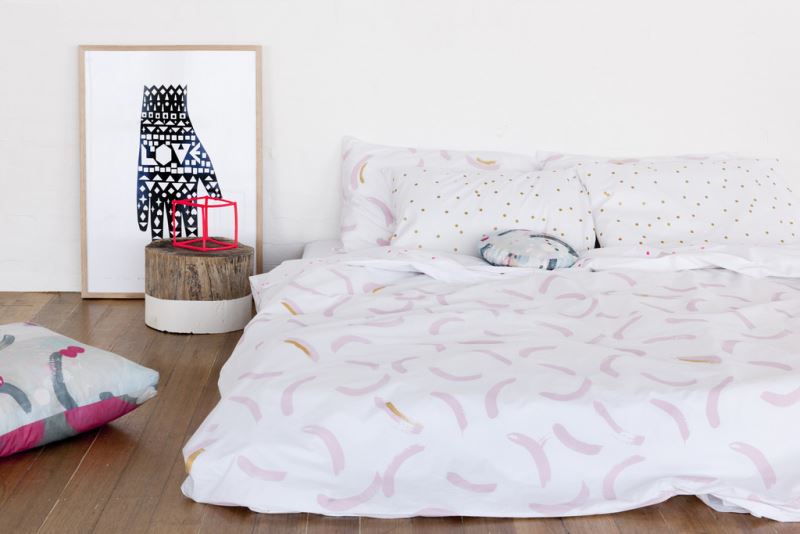 Discover also: Design Inspiration for Small Modern Bedroom
If you're more into blue than pink, check out Cha Cha Cha in Aqua & Gold, screen printed on organic grey cotton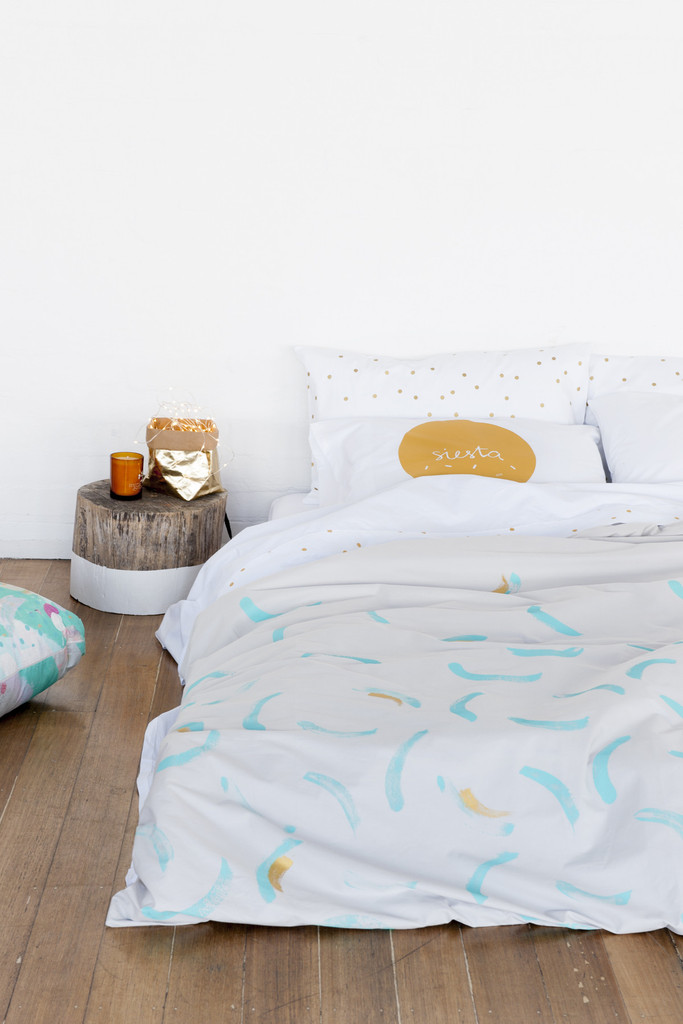 From curves to dots…Feliz's Sprinkle Sprinkle Fluro Pink bedding features a confetti-style pattern on organic grey cotton, but you can also order the pattern printed on white. (Not to mention, the design is available with charcoal dots rather than the fluorescent pink variety).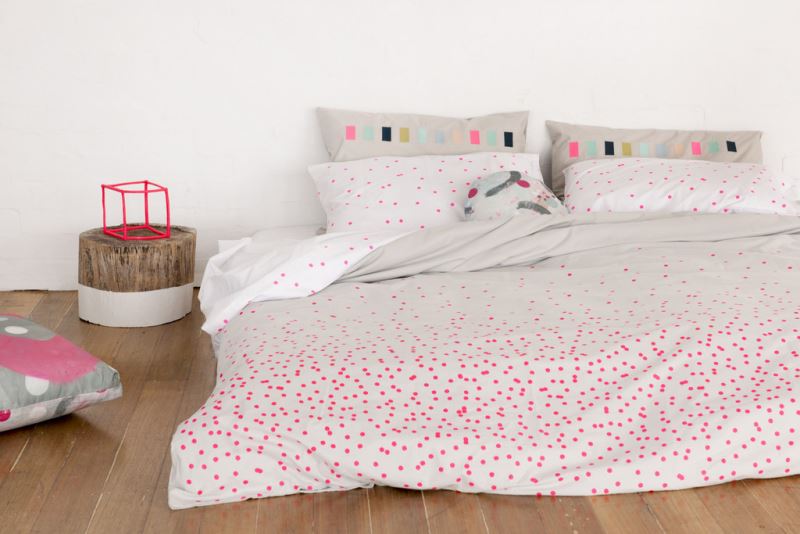 Thread Lightly is the brand's embroidered bedding featuring white or grey cotton and a range of vibrant rectangles. In true Feliz form, the design is eye-catching and commanding while still maintaining a fresh, clean look. Add the fact that organic, non-toxic materials are used to create an array of gorgeous products, and it's no wonder Feliz is making a splash this spring!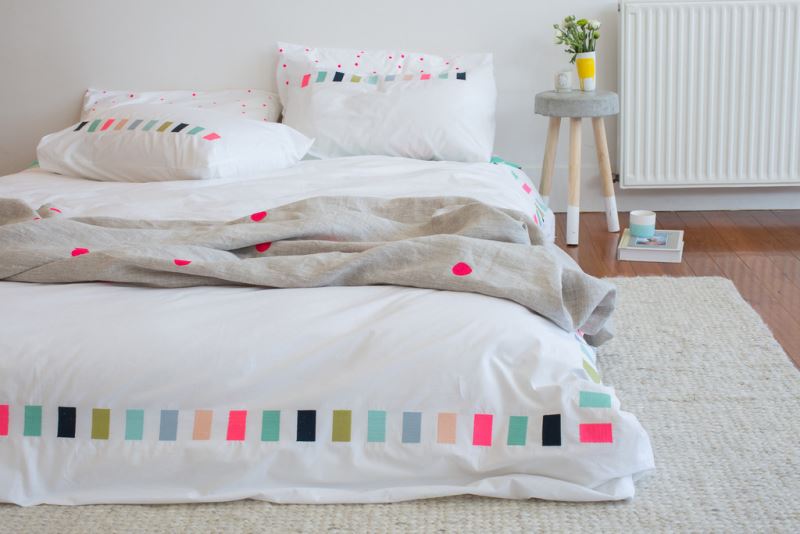 Black and white reign at Dusen Dusen, as do bold pops of color. Launched in 2010 by Ellen Van Dusen, this Brooklyn-based brand has a fine art feel that is both on-trend and unique. Originally offering a line of womenswear, the brand expanded in 2015 to include Dusen Dusen Home, which includes towels, pillows, blankets, and of course, bedding!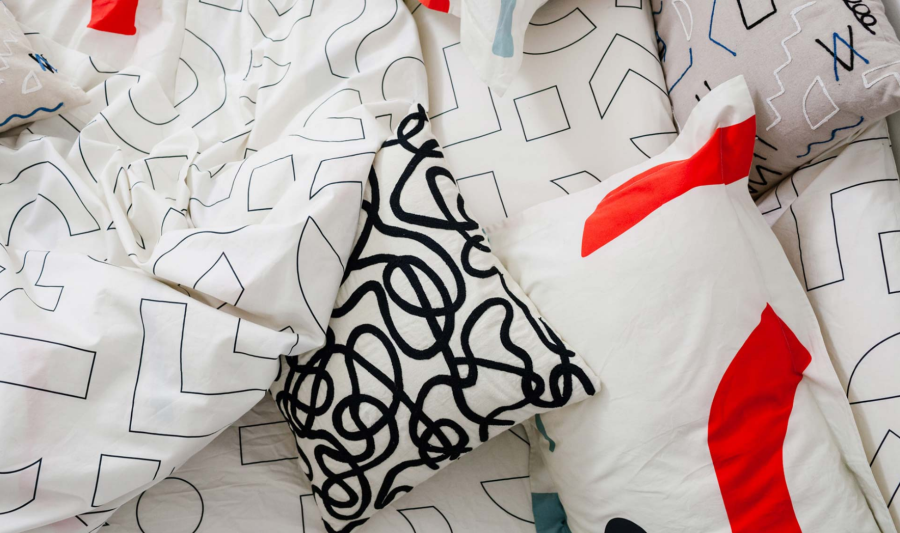 Discover also: How To Manage Closet in Bedroom