Tell the world about you, even when you're sleeping.
Open the door to the most of bold and elegant bedrooms and see how to fill your ambience with serious dose of personality.
Window dressings include cellular shades and Roman blinds in a neutral shade to temper bright-pink elements in this room.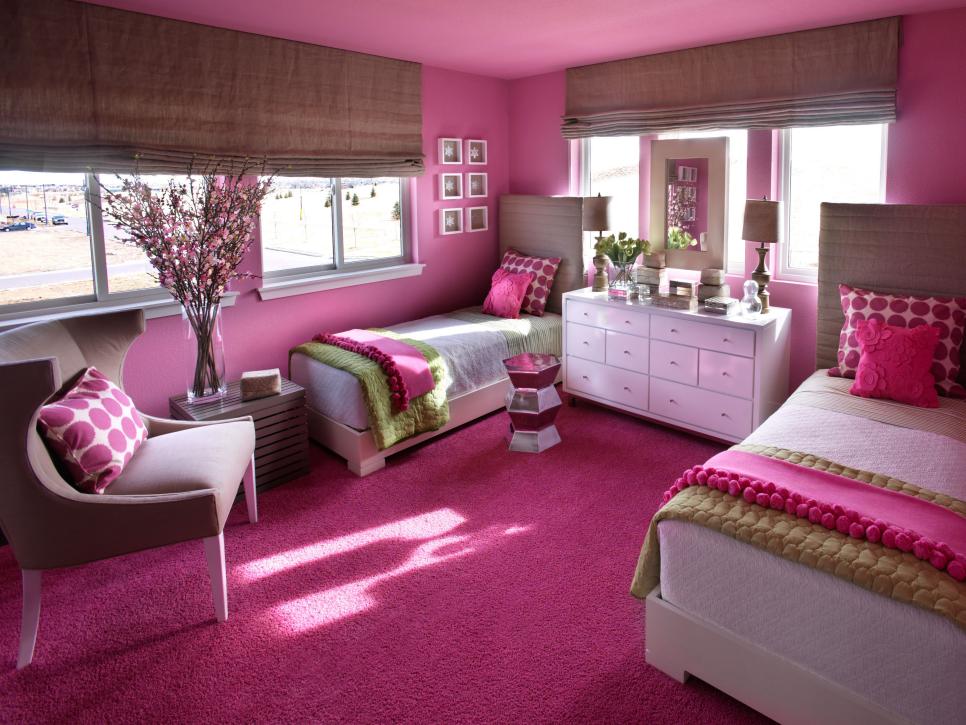 Although tight on square footage, the homeowner made the most of her bedroom by opting for a full size bed, then pairing it with clear acrylic side tables that don't take up any visual space.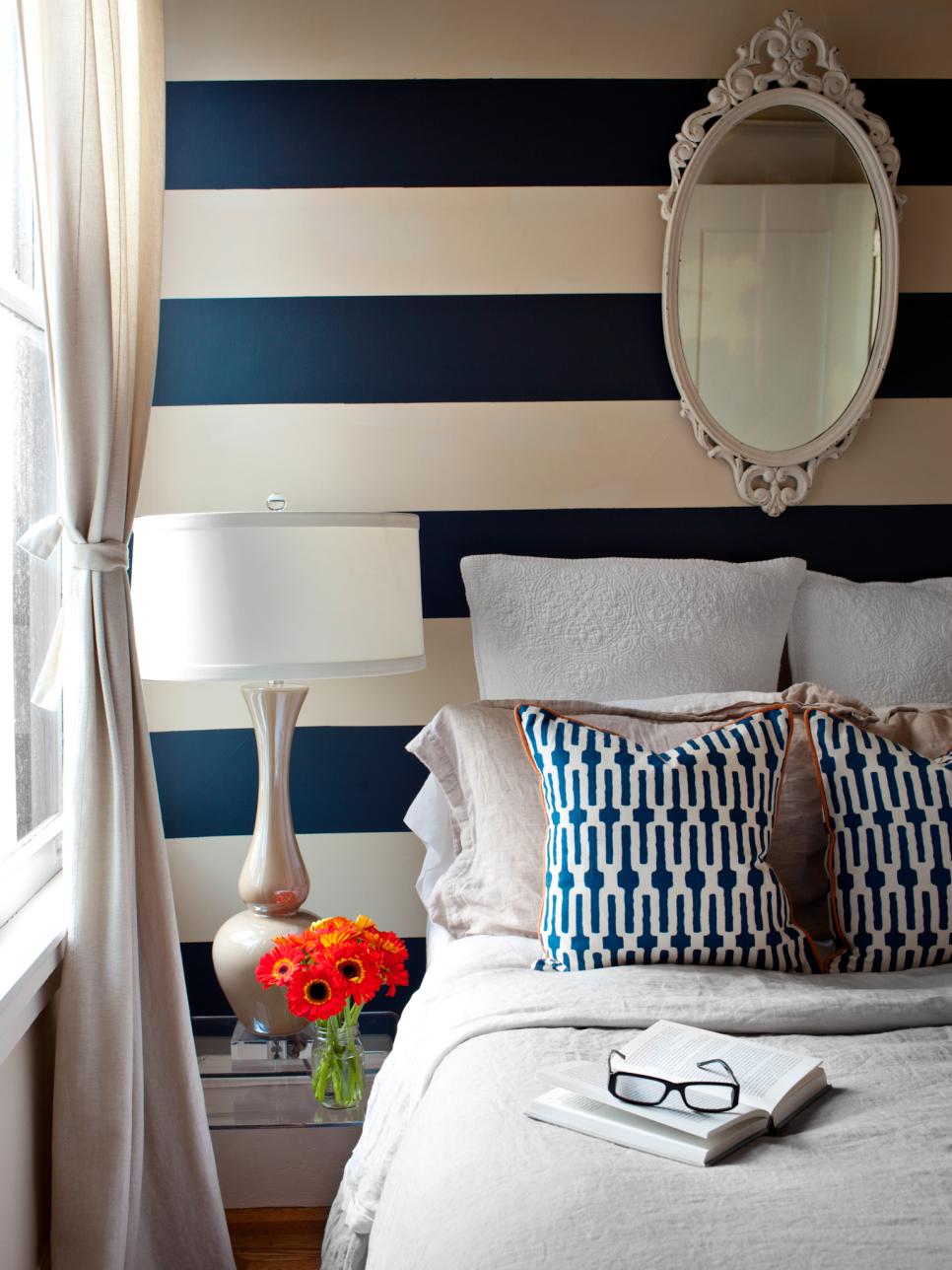 After a one-week redesign, this master bedroom received a major overhaul with minimal mess and disruption. To lighten and brighten the room, the dingy carpet and padding were both removed in four-foot strips before a whitewashed wood laminate floating floor was installed atop the subfloor. The walls were painted a bold shade of teal along with a multi-tone tray ceiling. When originally asked what they wanted their updated bedroom to look like, the homeowners stated, "We want bright and cheery. Even though it's a bedroom, we still want it bright. And graphic." Design: Brian Patrick Flynn
You may also like: World's Most Luxurious Bedrooms
Prior to a makeover, this master bedroom was in contractor-grade condition, from its neutral carpet to the beige paint on its walls. Taking inspiration from its colorful abstract art, the room received a new identity with shades of blue accented with fire-engine red. Design: Brian Patrick Flynn
How to make what was a juvenile girl's room more appropriate for a growing tween, its walls were painted a deep shade of violet, album cover-inspired art was hung to create a focal point, vintage lighting was installed on the ceilings and the walls, and women's fashion fabrics were used in upholstered accents.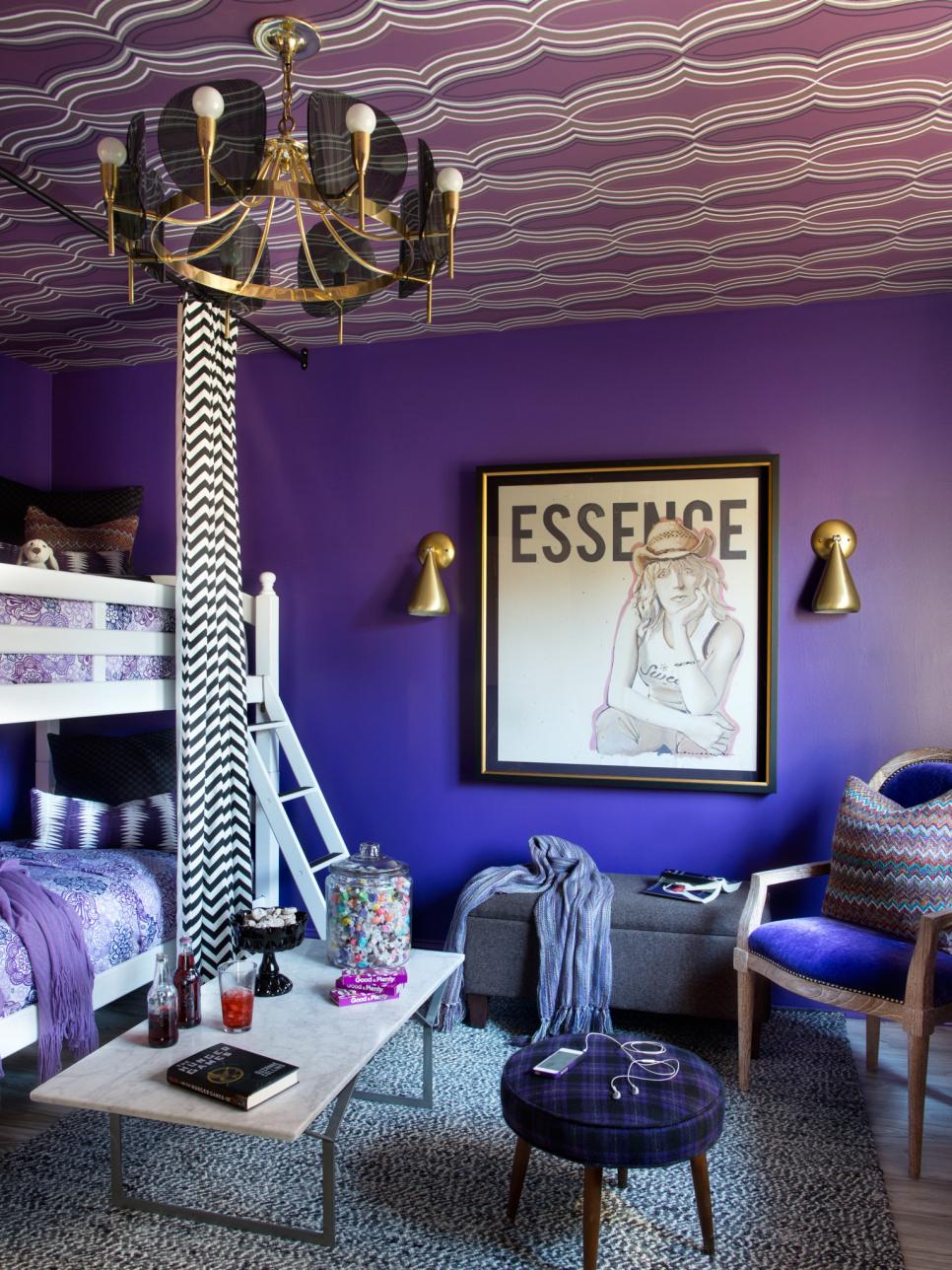 Forget about predictable Disney. Pixar's Toy Story series served as inspiration for this bedroom design, punctuated by bright colors, interesting patterns and toys galore.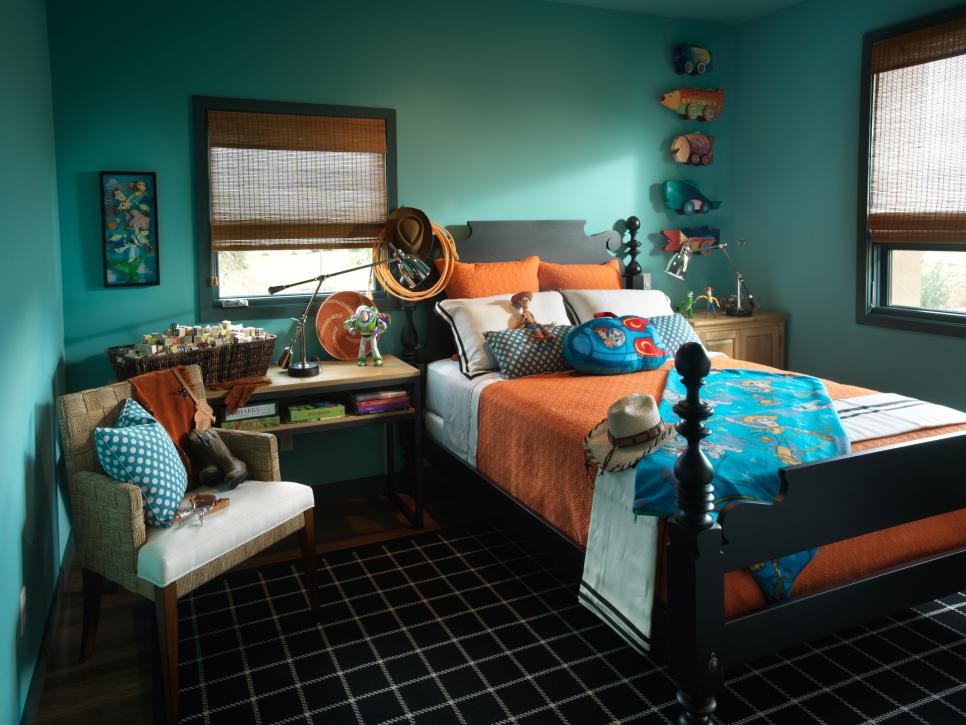 Red silk walls and lush furniture give this bedroom a romantic feel. Design: Charles Neal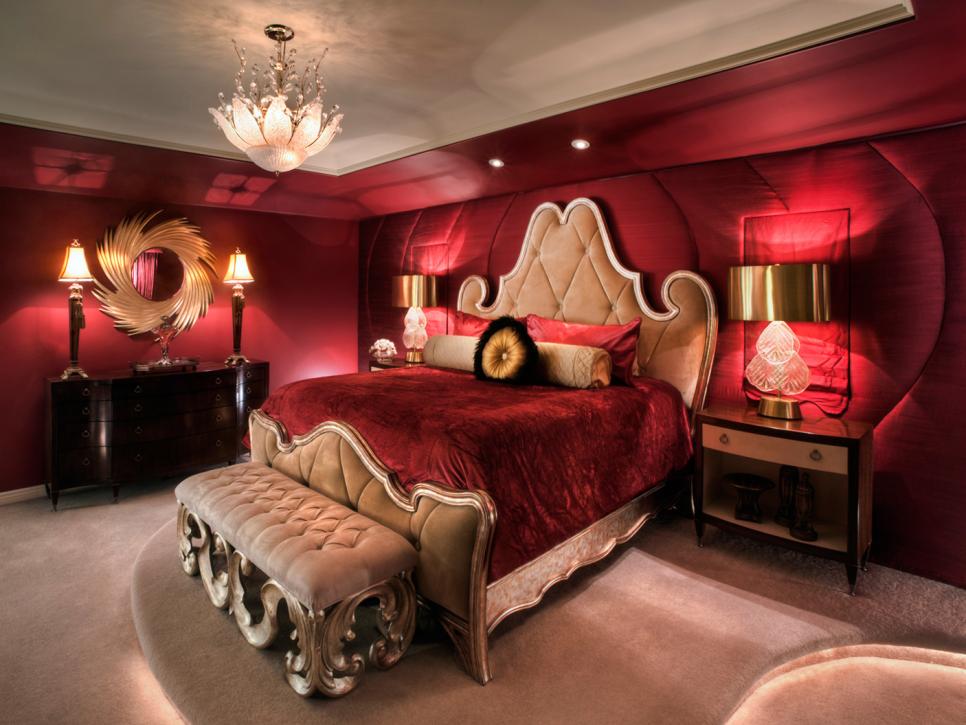 Traditional and modern design are at harmony in this lively bedroom.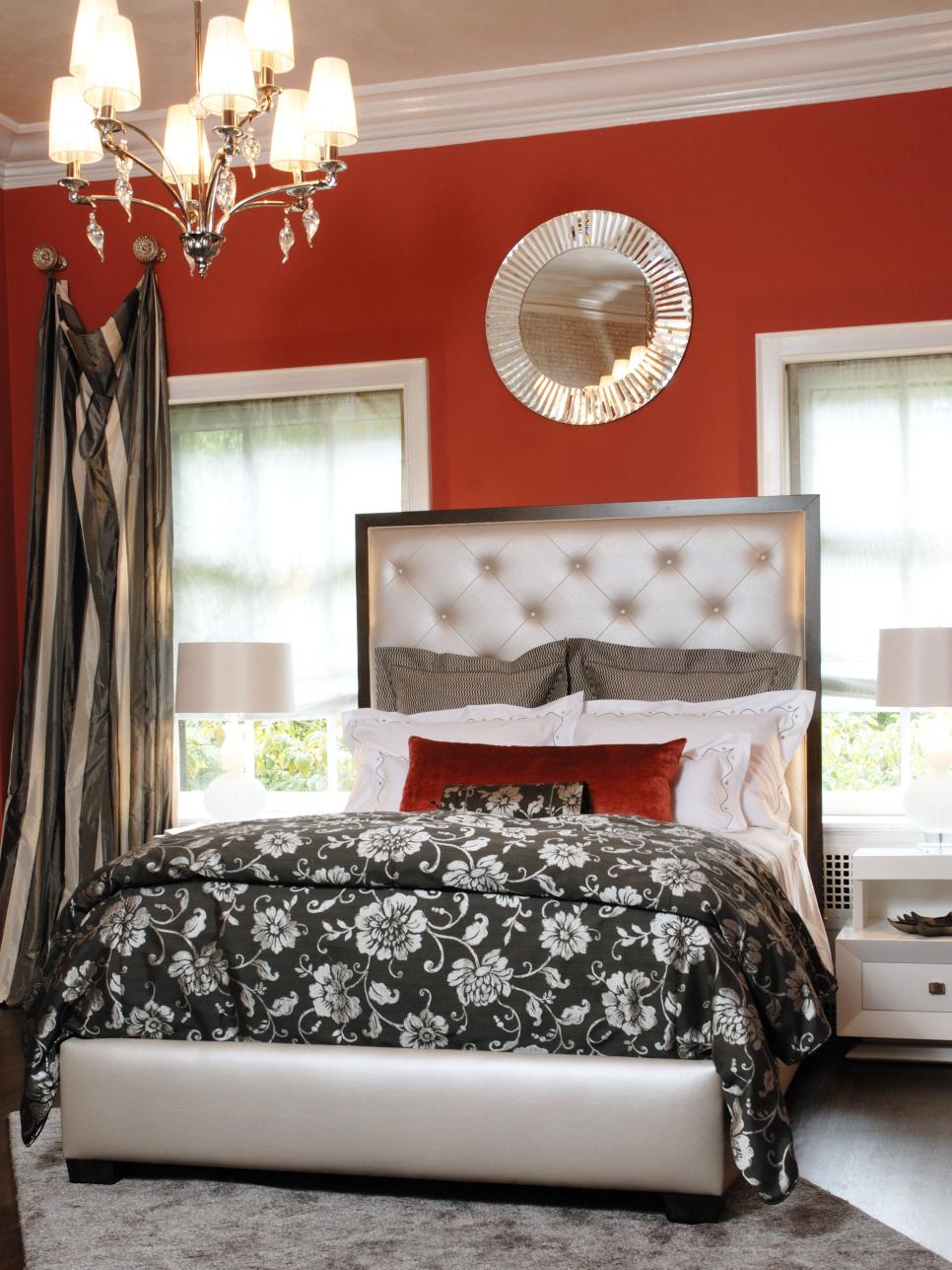 You may also like: 10 Stunning Blue Bedrooms You Will Love
Black walls are made elegant with the addition of crisp white trim and furnishings and an ornate chandelier in this bedroom featured on HGTV'sColor Splash. A green rug, colorful pillows and unusual artwork add visual interest, while the luxe headboard, nightstand and lamps add a touch of Art Deco glamour.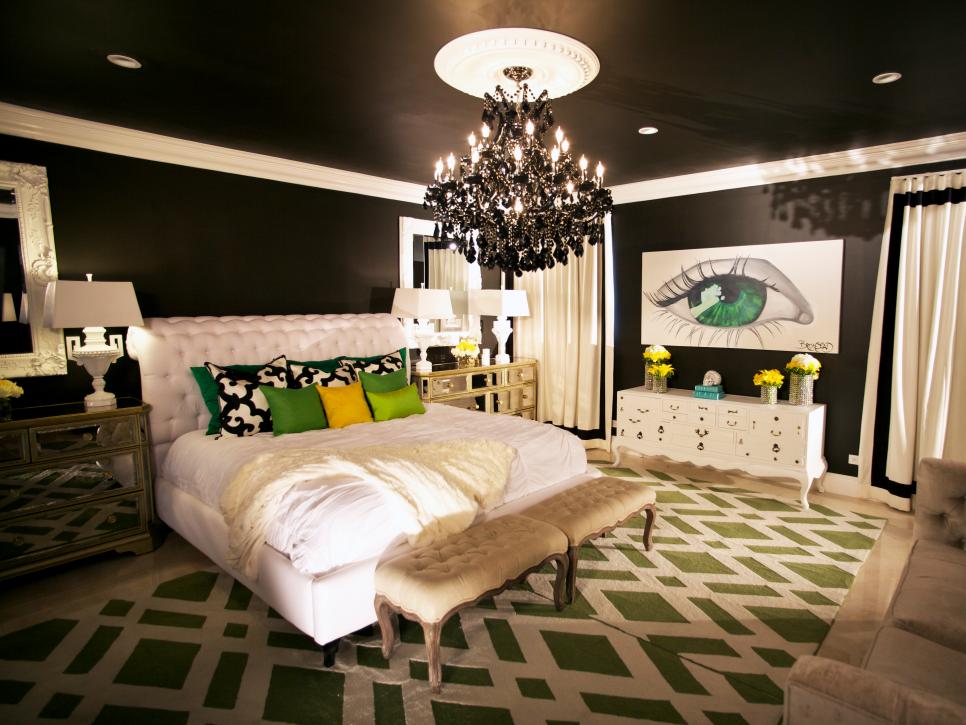 This dramatic headboard is balanced by oversized artwork and a tall ceiling.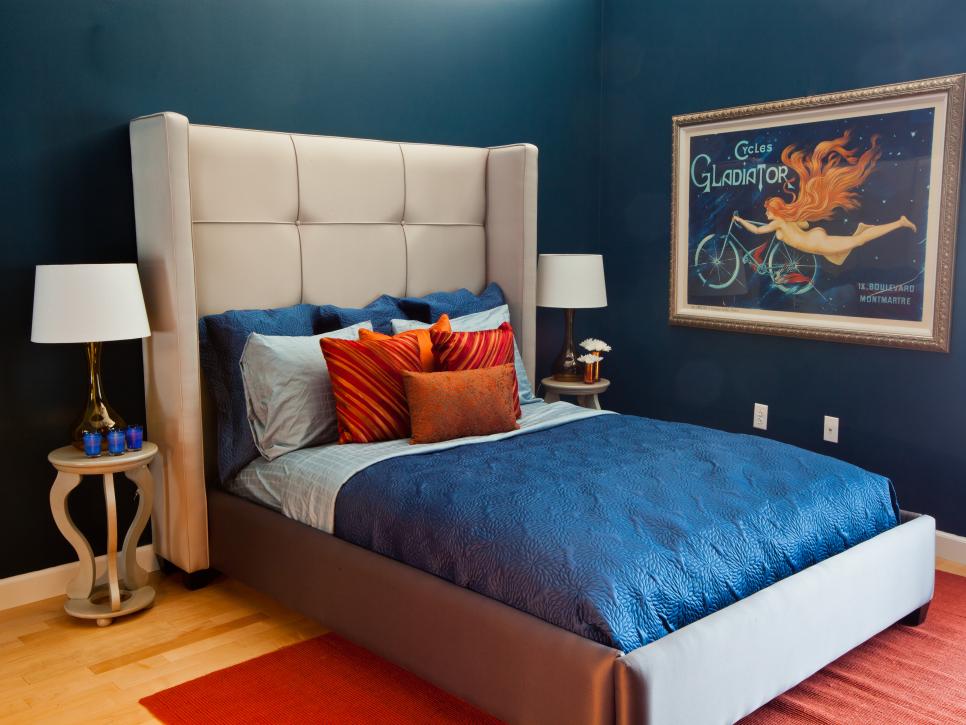 Elegant white linens and furniture stand in sharp but beautiful contrast to the deep navy walls in the pied-à-terre at the Atlanta Decorators Show House.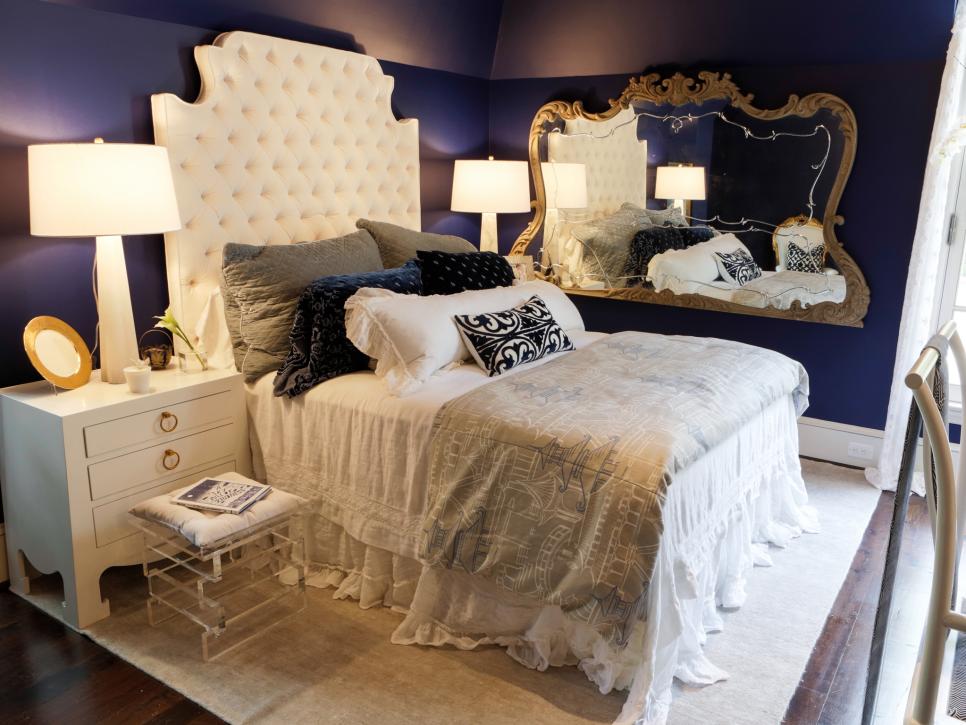 The walls of this bedroom are covered in pinstripe fabric, adding a subtle, menswear-inspired touch. The custom headboard is upholstered in white automotive vinyl.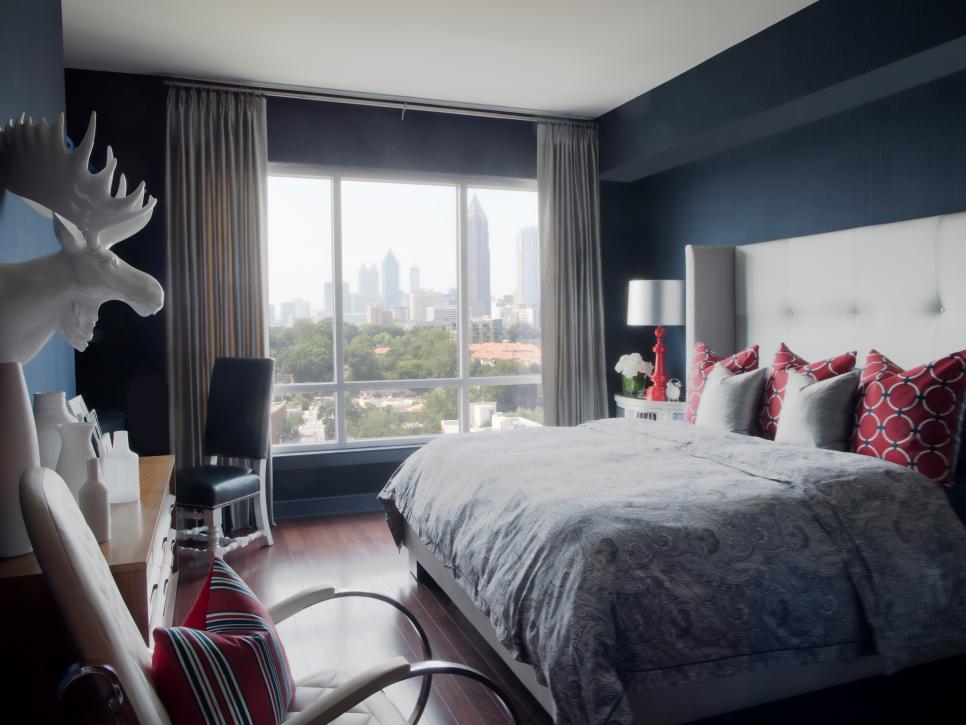 For a sophisticated look, brown is paired with gray and then metallic finishes are incorporated through accessories and details.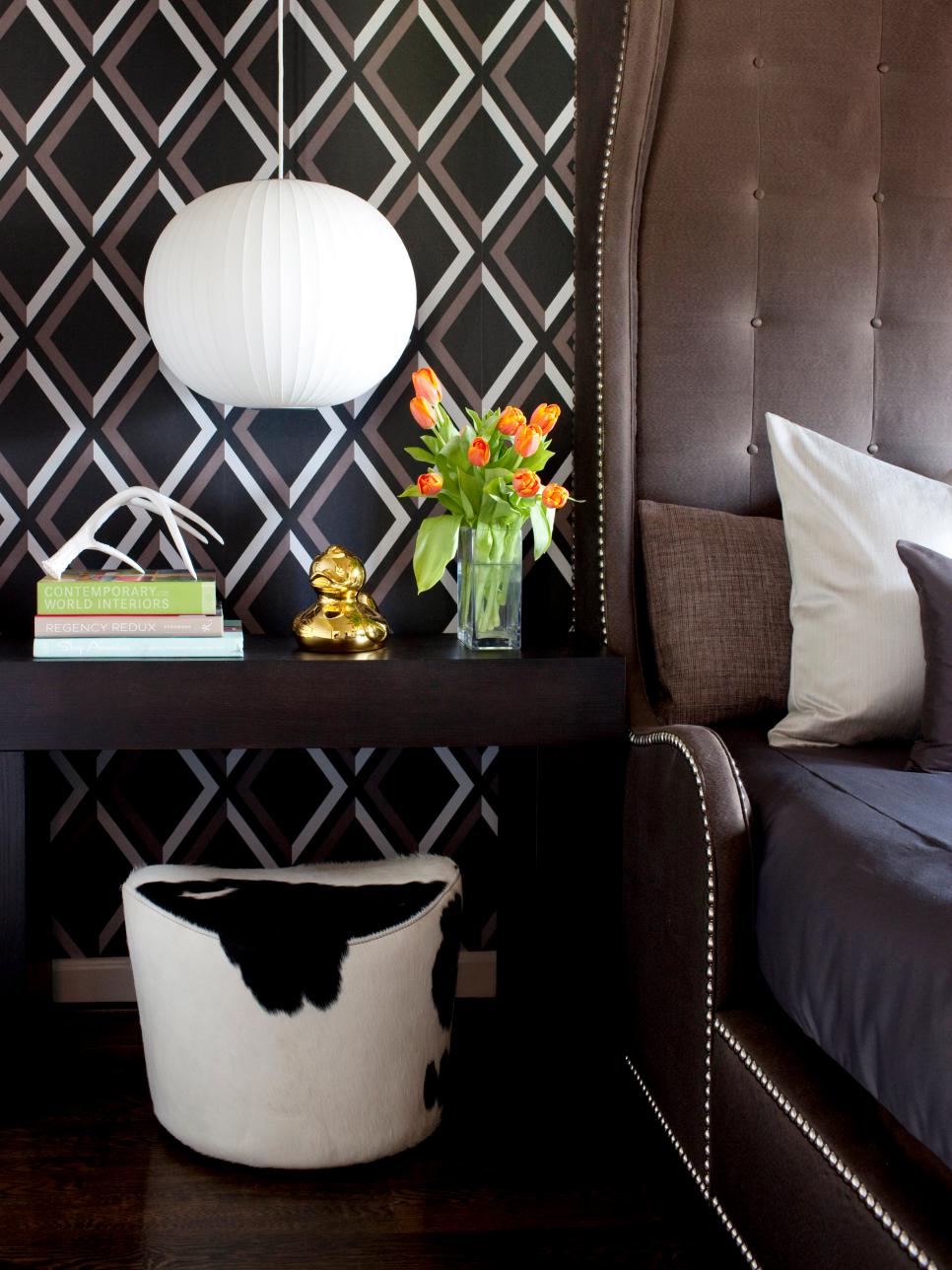 Richly-patterned paisley wallpaper, an ornate chandelier, and bright pink walls bring this modern bedroom to life.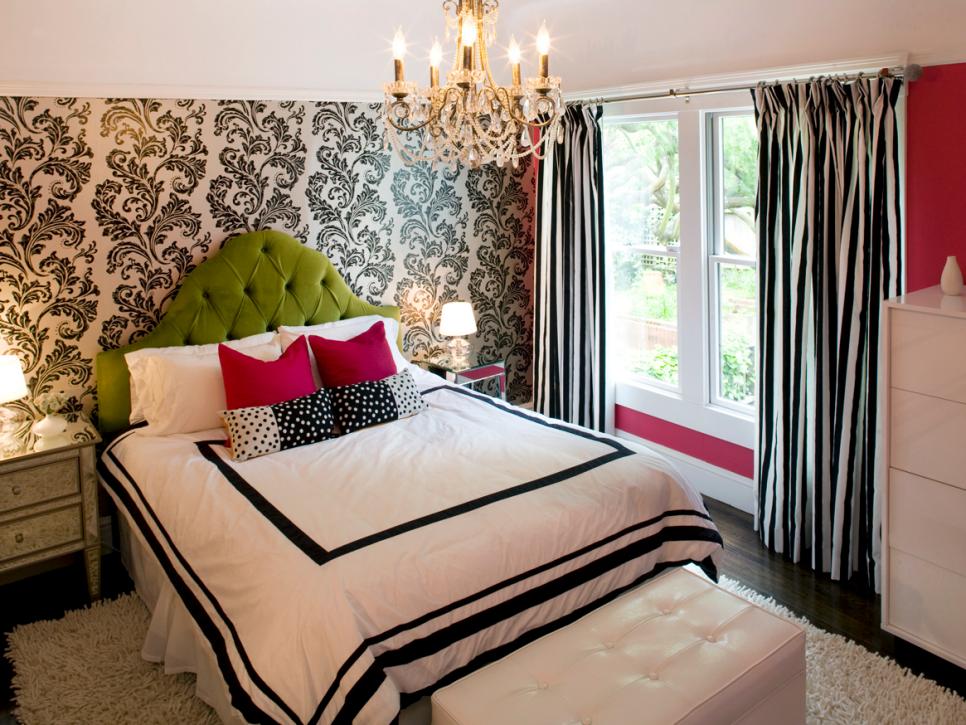 In this designer bedroom, a copper-orange upholstered headboard and bed frame make an eye-catching debut among an otherwise white and indigo color palette. The hues complement each other and allow the white to create balance with contrast.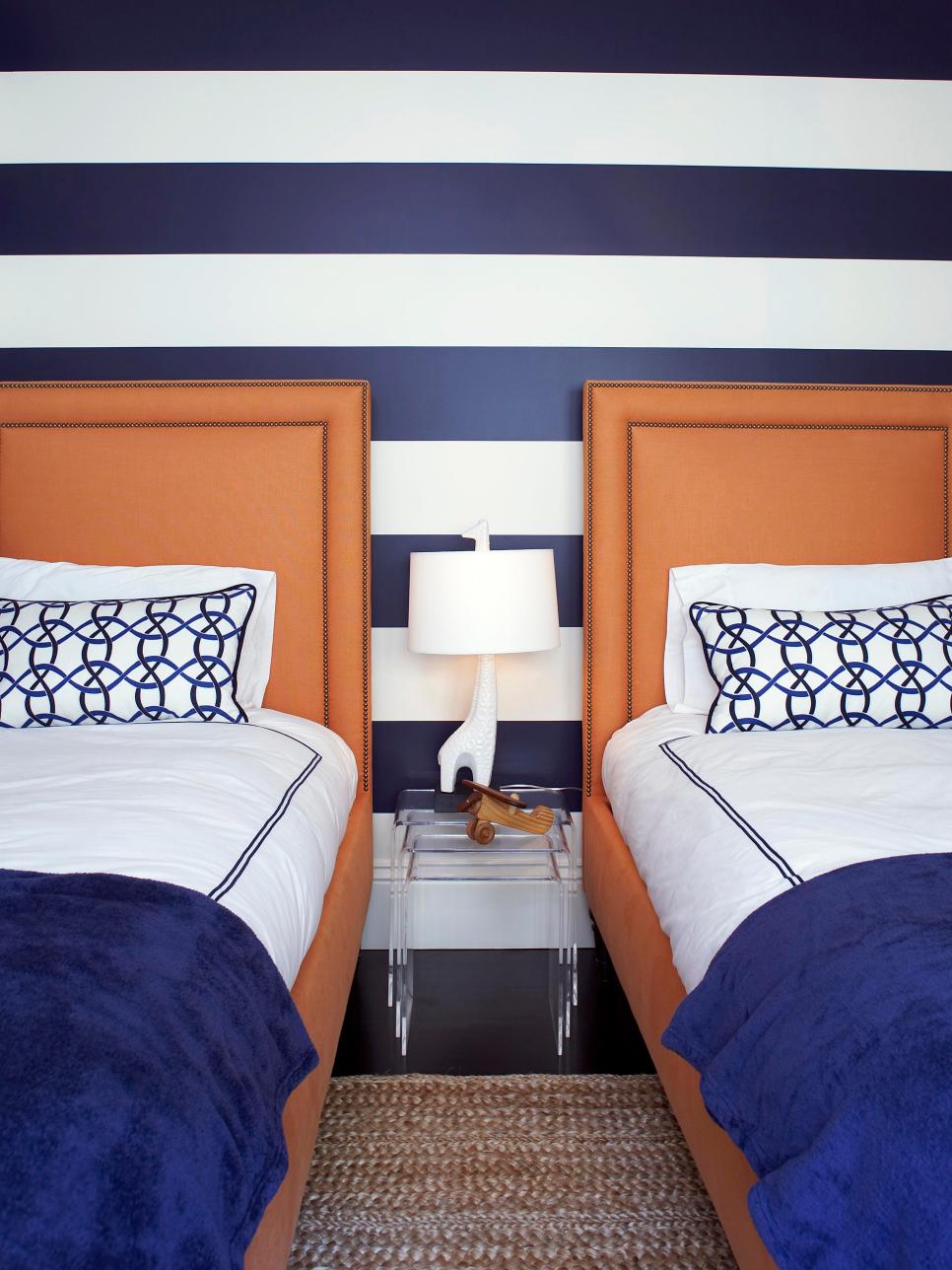 Make a statement in the most intimate space in your home with bold designs and bright hues. The striped wall treatment in the master bedroom of the HGTV Urban Oasis 2013 is inspired by the large white suspension posts of the Bunker Hill Memorial Bridge and draws the eye from the headboard across the ceiling and to the room's opposing wall.