Enigmatic or minimalist, rustic or industrial, a man's bedroom is the place where a lifestyle emerges. Choosing to surround yourself with fragments of your life gives your friends the opportunity to get to know you better. Today we will be showing you masculine bedroom designs that will give you an idea as what we are talking about.
Spicing things up with a contrasting atmosphere, the bedroom above instills a peaceful, neutral atmosphere perfect for a relaxed lifestyle. Stylish in every (minimalist) detail, this bedrooms borders masculinity thanks to a clever blend of materials and lighting.
The masculine vibe is reinforced with a leather and metal armchair and an inspiring mix of geometric patterns. Hexagonal mirrors and the bike artwork from Urban Barn suggest an adventurous spirit living here. The space above is a basement bedroom imagined by Madison Taylor Design; the grey floor ("Like Minded" by Flor) creates a bold statement.
You may also like: Perfect Inspiring Ideas for Beautiful Art Deco Bedrooms
We've seen contemporary design including the owner's hobbies. Black and white bedrooms: that's an idea that can't go wrong, right? At least not in the hands of Polish studio Kasia Orwat, who took this apartment in Poland and turned it into a raw and masculine crib with an unapologetically simple bedroom design.
This luxurious, modern master bedroom reveals a neutral palette. The details in this large masculine bedroom make it uniquely attractive; stone wall panels and dim lighting create a mysterious impression that enhances this bedroom's appeal.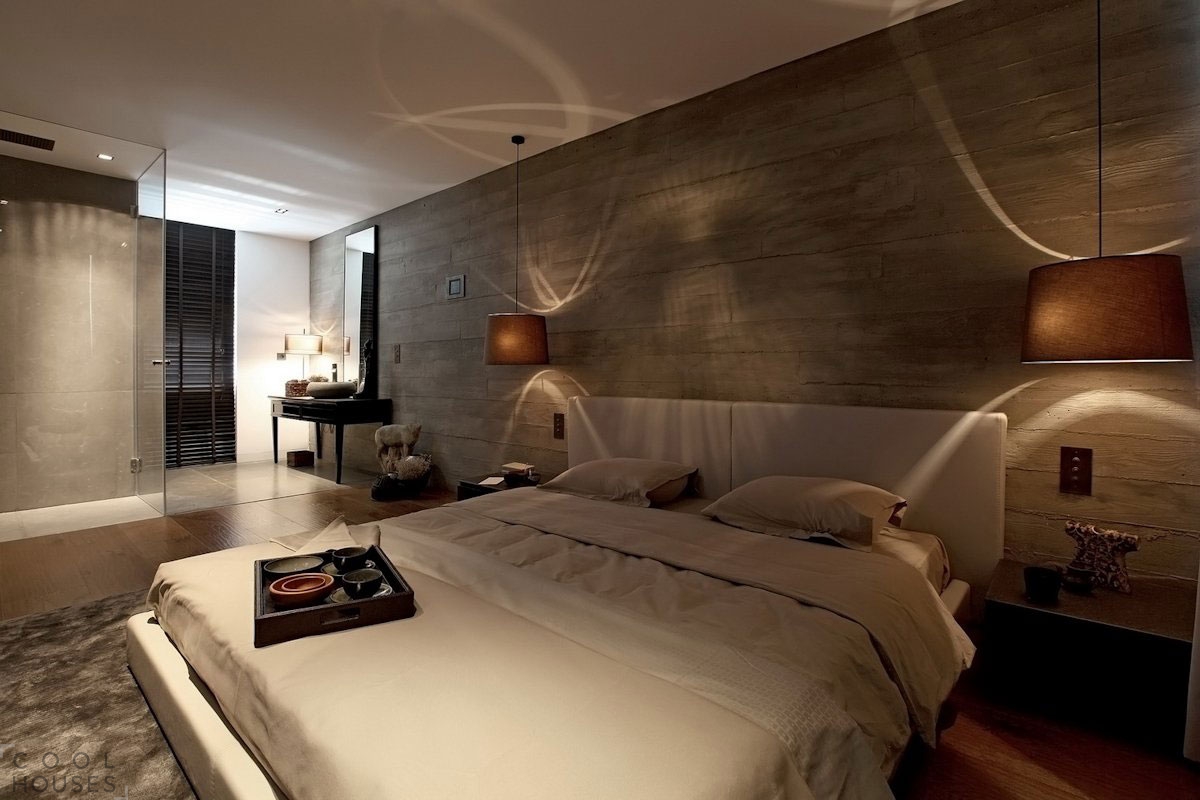 How much time does a man spend in his bedroom? Enough to enjoy his favorite things. The bedroom above seems to ooze a trendy masculine style. Neutral colors bathed in natural light from large windows overlooking Ukraine's fourth-largest city create a sense of calm.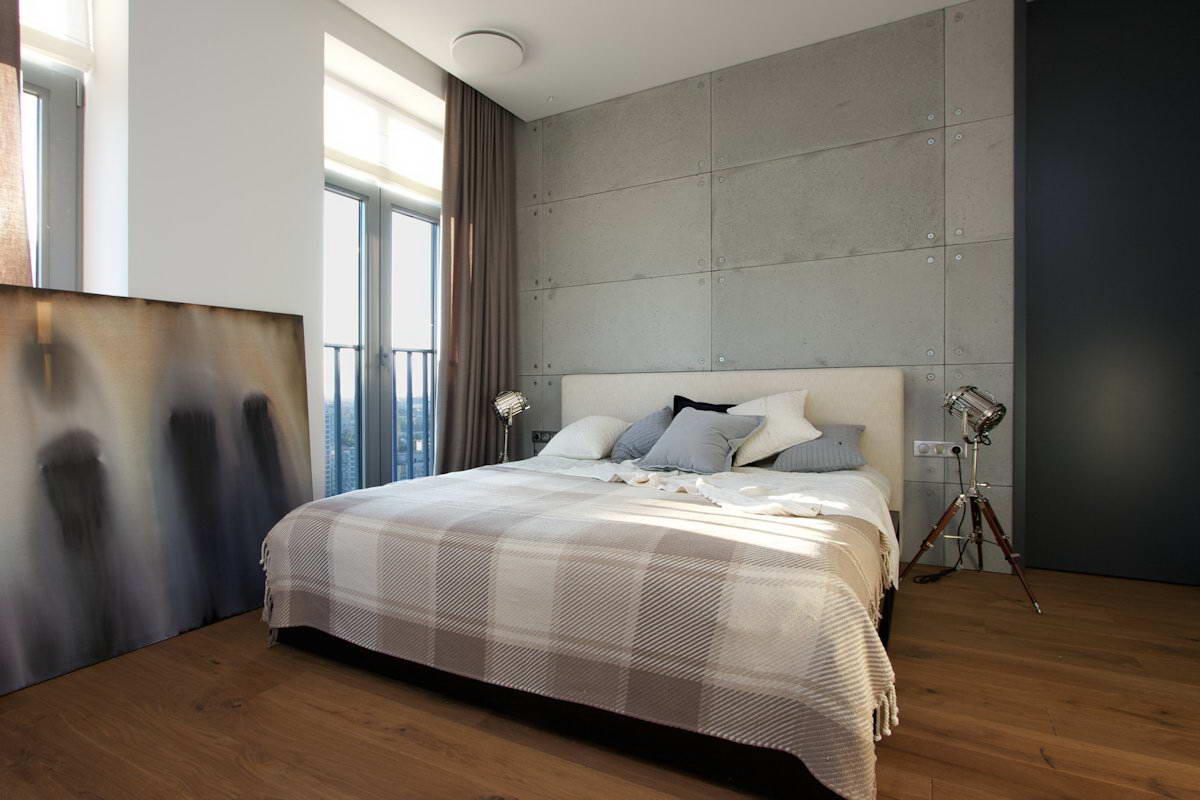 A cozy apartment exhibiting diverse textures in Kiev has a bedroom that catches your attention immediately. Designed by Igor Sirotov, this light-flooded space showcases a use of dark textures, creating a sophisticated feel. Illuminated by tall windows with a long, alluring window seat on one side and artificial lighting defining architectural lines on the other, this robust bedroom design supports the use of dark hues.
A man's adventurous side can be cleverly introduced in his bedroom design. The example above features a travel motif. A cozy, modern and practical bedroom with a travel-inspired theme is perfect for men who fill their lives with their passions.
You may also like: Bedroom Lighting Ideas: 10 Stunning Lamps for Your Home
If you enjoyed what you saw, don't forget to subscribe to our newsletter and follow us on Pinterest and Facebook so you don't miss a thing!