This collection features some outstanding extraordinary bedrooms that we have had the pleasure to gaze upon and dream about recently. A challenge is extended to anyone who can view these images and resist swooning. Designed to calm, facilitate a busy life, inspire and entertain, these bedrooms are truly extraordinary.
This bedroom is located on the wonderful island Mykonos, Greece. In the morning when you get up, you can relax in the pool which is set next to the bed. You can't ask for more.
If you love the nature, this bedroom will be a perfect choice for you and you will have no trouble sleeping here. This room is designed by architect Ville Hara from Helsinki and its breathtaking.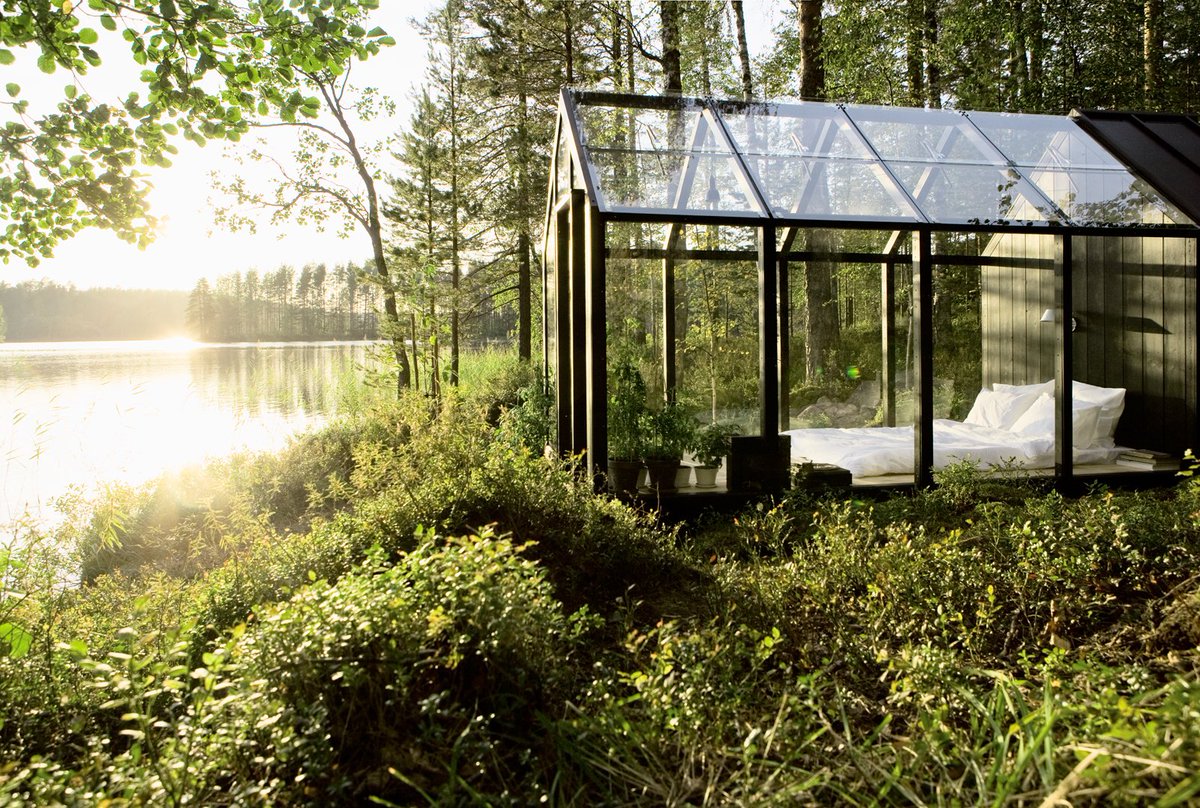 See also: Hom To Apply Fashion Rules In Your Master Bedroom
Hotel room in metropolitan city of London offers interesting experience where all the furniture is perched on a platform.
In this playful and colorful room never gets boring. If the TV who is placed on the ceiling can't distracting you, then certainly colorful balloons will cheer you up.
This bedroom in the form of nest, is the perfect place where you can relax from a hard and exhausting day. It looks so comfortable and relaxing that you want immediately to dive into the huge pillows.
This extraordinary bedrooms is perfect for romantic couples and is located in a hotel in Tokyo. The huge mattress in shaped "L", signifying the love specially designed for the hotel room named  "Love".
Bedroom that looks like a plane cabin with numerous buttons is unique and a real challenge for all lovers of technology.