When coming up with bedroom decorating ideas, the empty space above the bed can sometimes be an issue. 7 Secrets to Hang Above the Bed in Bedroom including one that might surprise you.
Hanging several prints or photographs in like frames has the same impact as one large piece of artwork. Enlarge black and white family photographs or use pictures from an old botanical reference book to create your own inexpensive artwork.
Mirrors are always a stylish choice for decorating walls. Hanging above the bed, they create the perfect focal point. You can use one large mirror or mix several together for an interesting look.
Discover also: Master Bedroom Decorating Ideas
Weathered and rustic salvaged architectural pieces bring tons of charm to any room. They are an ideal way to add character to a plain bedroom.
Quilts, fabrics, and wall hangings soften a bedroom and can work double-duty as a headboard.
Since plates come in such a variety of colors and styles, they allow you to express your personality in a fun way. Mix them up and use a bunch of different colors for a whimsical look. Or keep it traditional with a classic pattern.
A tailored canopy or cornice seems to elevate the status of a bed. They bring to the room a sense of elegance and refinement.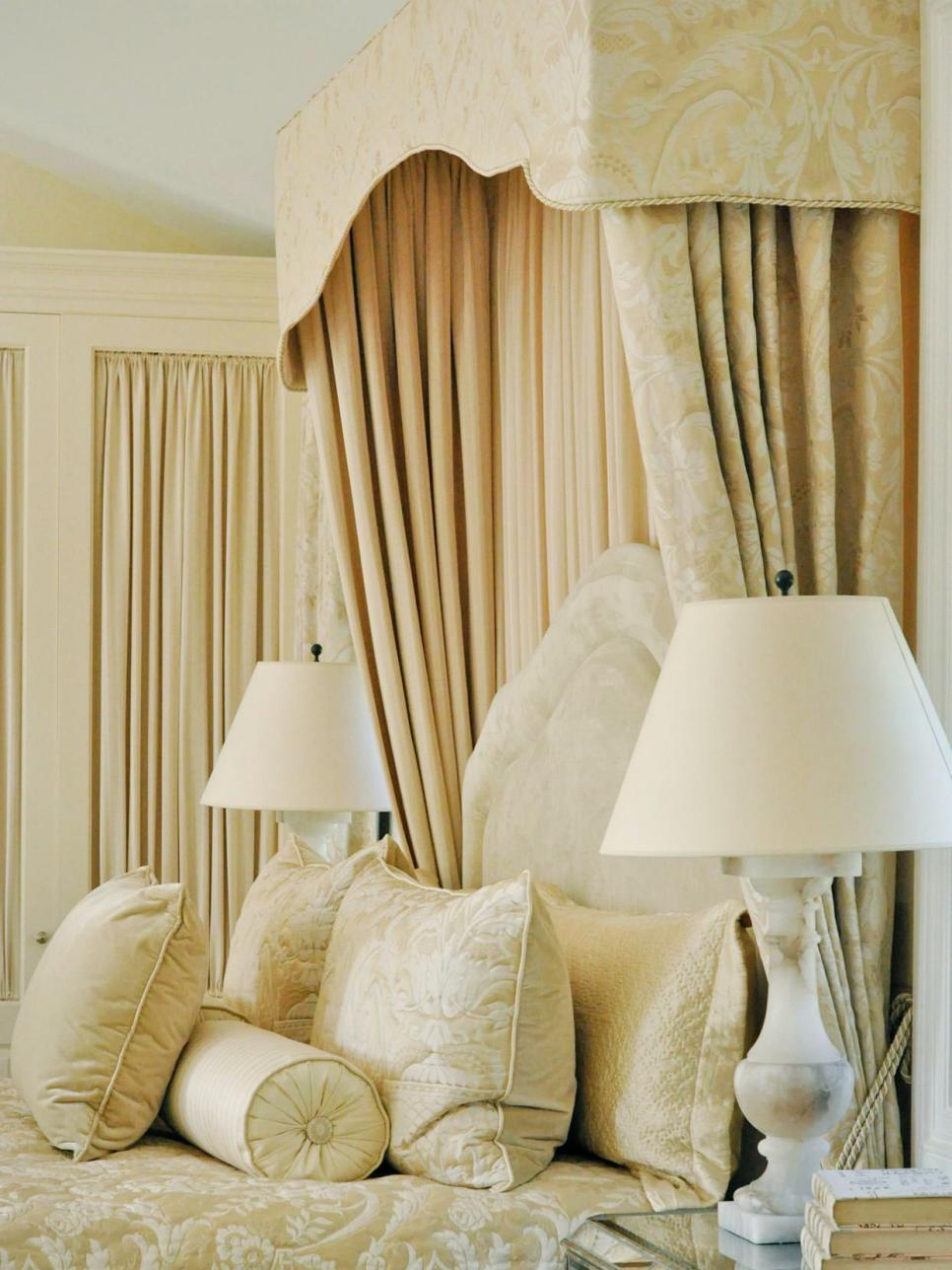 That's right. Nothing. At. All. Just because there's a space there, doesn't mean you have to hang something above your bed. Let an amazing bed or a fabulous pair of side lamps be the focal point. Having the open space will keep things from getting to busy and give the eyes a chance to rest.
Discover also: Hotel Bedroom Ideas by Brabbu Contract