The master bedroom it is the place where you're possible to turn your dreams to a stylishly lovable shelter. Whether you prefer a moody hue or a pale palette, adding blue to your bedroom decor will dramatically up your style points. To prove this, we've prepared 10 awesome blue bedrooms to get you thinking about fresh ways to decorate your ambience. 
Dark blue romance
The homeowner created a cozy retreat in the master bedroom with dark blue walls. The large cream headboard and light-coloured drapery keep the blue from feeling overwhelming in the small room. The vintage chandelier was another lucky score, and the painting was an old piece that the home owner
You may also like: Top Master Bedroom Design Trends For This Autumn
Blue bedroom decor
In the bedroom, the home owner's strategy was to start with white bedding and then layer colours on top so the look could be easily changed. 
Modern Victorian
The dark walls in the master bedroom are offset by the room's bright, south-facing window and light-coloured bedding and carpet. Decorating with zebra prints on the bench brings a graphic punch to the space.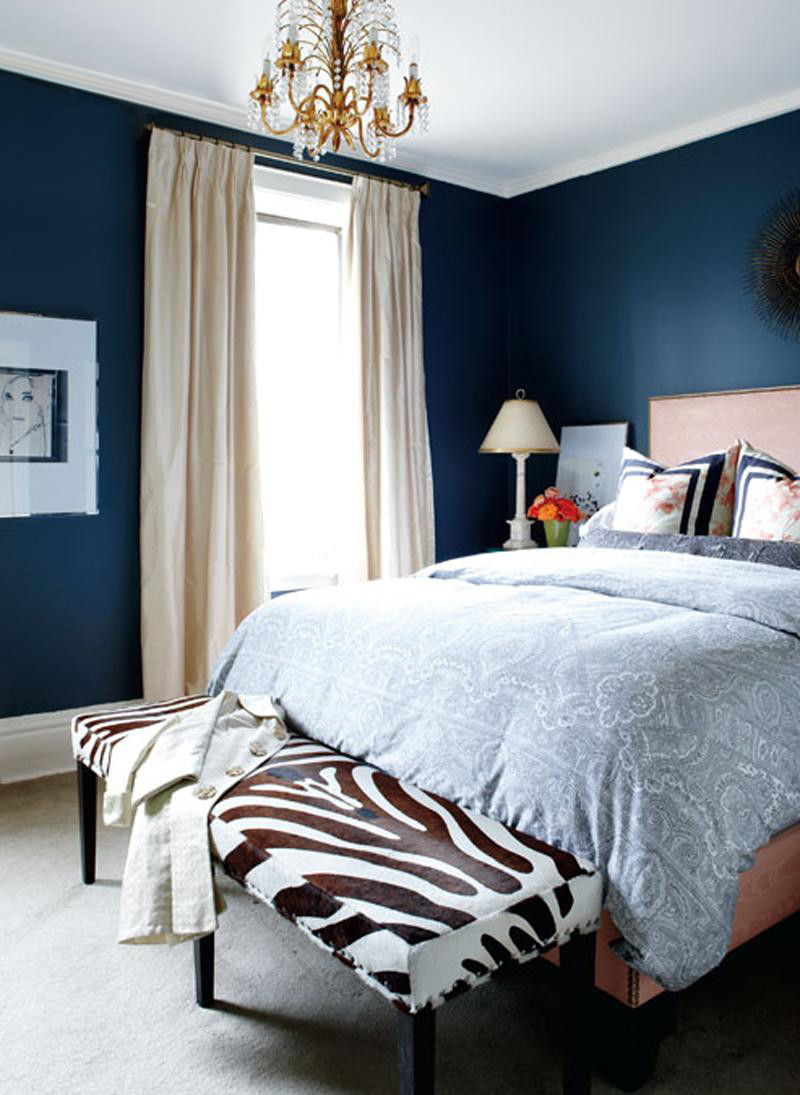 Pale blues
Talk about seaside comfort; tousled linens on an unmade guest bed beckon the sleeper to crawl back in. This homeowner's bedroom is washed in pale light thanks to a great big window, soft blue walls, a vaulted ceiling with exposed beams and just a whisper of colour on the bed
You may also like: Decoration Ideas and Tips for a Boy's Bedroom
Mixed patterns
These contrasting hues are in keeping with the rest of the home, the master bedroom is outfitted in navy and coral hues, which offer a fresh foil to the room's dark wood furniture. 
Boho beach bedroom
Teresa purchased the seascape artwork from one of her favourite antiques spots in Florida. She fashioned a one-of-a-kind pendant light from an elaborate ceiling medallion found at one of her regular haunts.
Moody masculine bedroom
The tufted-velvet headboard, faux chinchilla throw blanket and geometric mirrors add up to a layered, luxurious bedroom.
Chic-organic bedroom
The simple, slumber-inducing blue-toned master bedroom balances the masculine and the feminine: the chandelier and silver pouffe fall on the sweeter side, and are tempered by the dynamic prints.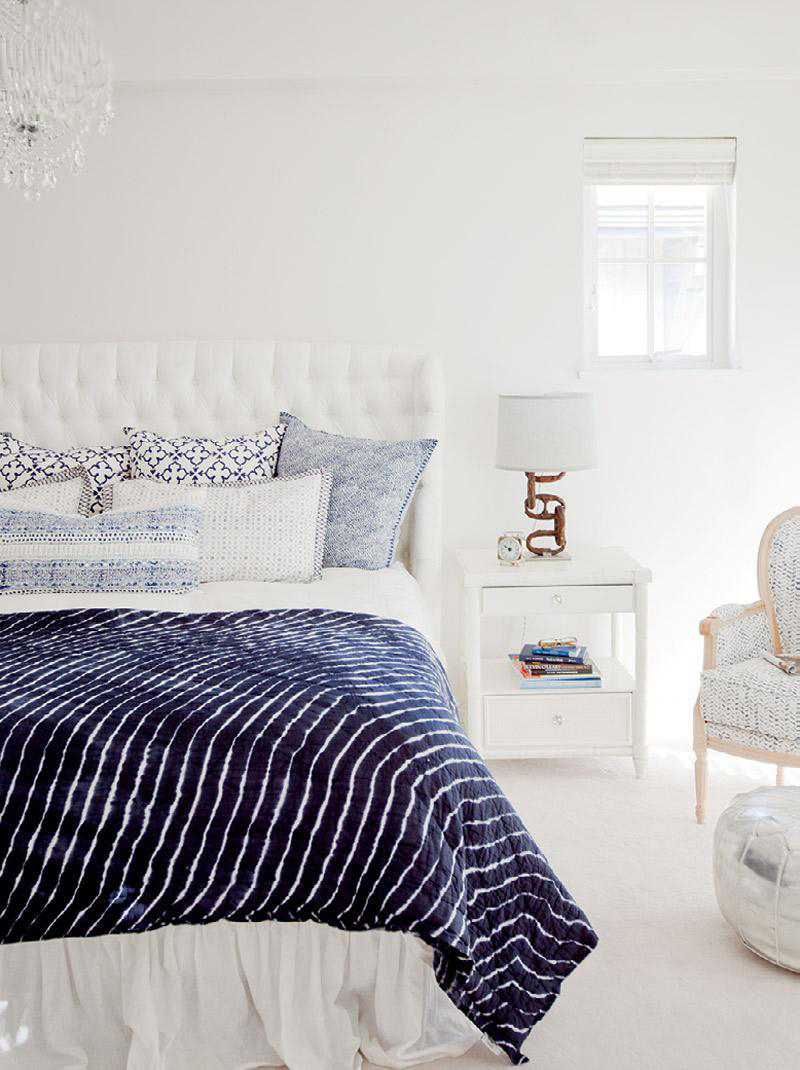 Graphic modern bedroom
In the master bedroom, metallic wallpaper creates a focal point, while the custom headboard covered in grey velvet grounds the lighter colours. A sleek white bedside table is topped with a desk lamp that Nicola painted black.
Pastel blue bedroom
In the spacious master bedroom, the home owner used a limited palette and tone-on-tone pattern to create a restful retreat. The same nod to couture detailing is also evident.